Our team is happy to celebrate important milestones with you, and today we want to share that our company has raised $6 million in funding in the seed round led by Headline with additional investment from Prospective Technologies. It's a good moment to take a small step back, look at the path DBeaver has already taken, and a little peek into future plans.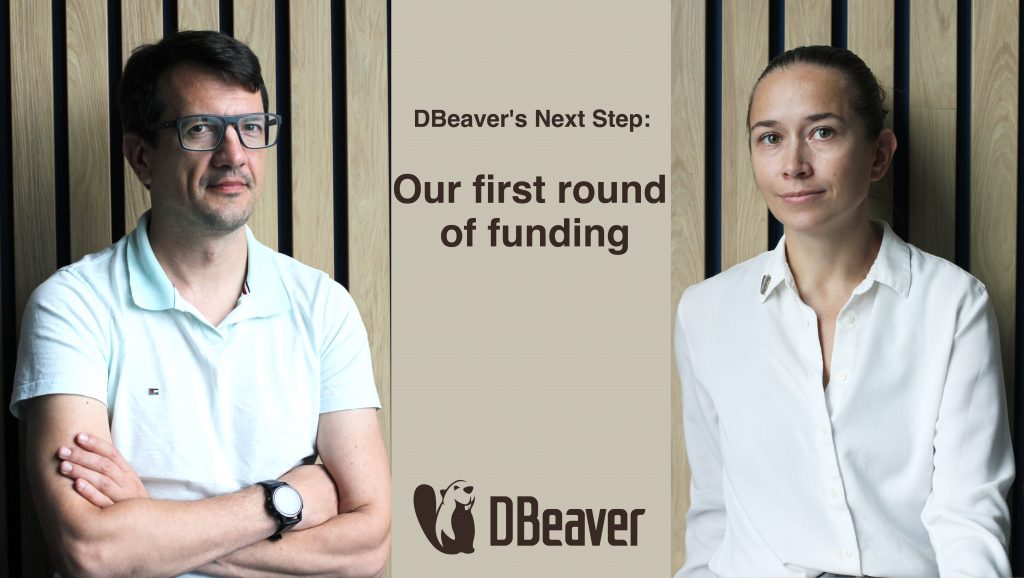 "We started small" – this phrase accurately describes our journey's beginning. Back in 2011, DBeaver was just a pet project, millions of which never became recognizable enough. But we thought our idea could make life easier for many people, and we were not mistaken.
Years passed, DBeaver changed and grew, and we kept up with it. Since 2017, we have launched several enterprise products, and the number of our users worldwide already reaches 8 million. But something has remained unchanged, and these are our values and our vision.
We sincerely believe that working with data should be accessible and convenient for professionals from various fields. That is why our team is working to make it possible for all kinds of people and organizations to leverage all kinds of data. Another important thing for us is that we have kept the open-source version, and we are not going to get rid of it. We cannot overestimate the importance of our community, and we are constantly listening to our users, building, and taking risks thanks to their encouragement and creativity.
Even with our PRO products becoming increasingly popular, our goal is to keep a balance between commercial success and community support. With the efforts of our team, DBeaver grows really fast, and we want to keep it that way. That's why we are glad that our investors share our views on the open-source-driven enterprise and are ready to support us on our journey.
Millions of people trust us, and our team does its best to justify this trust. We are sure that together with our new partners from Headline and Prospective Technologies, we will make DBeaver even better.