We are happy to tell you that the main release of the year is already here, which means you can now update your DBeaver PRO versions and try out its new functionality. Today we want to share with you the significant features in DBeaver 23.0.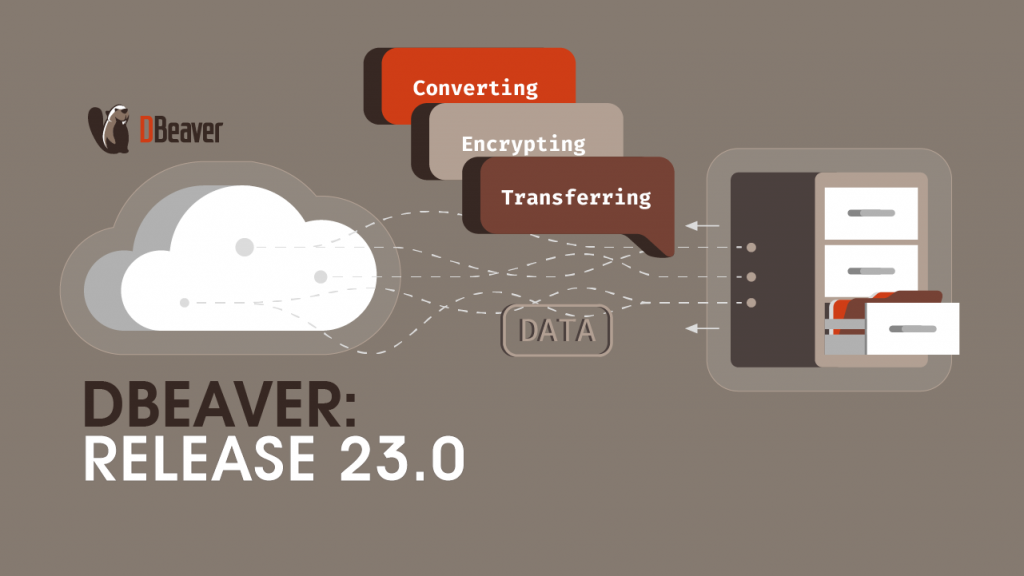 At the end of last year, we launched the DBeaver Team Edition, which is a new product for team collaboration. This umbrella product includes the full functionality of both DBeaver PRO and CloudBeaver. However, its main goal is to provide a comfortable and secure environment for teamwork. Using its interface, you can configure roles and teams to manage data access by user level and share resources across your teams in real-time.

In the latest version, we have worked on the performance of Team Edition. We have also improved authorization via SAML and AD, added all database drivers, and fixed many small bugs.

Another important update is the addition of three new roles: Manager, Editor, and Viewer, and a concept of datasets. Administrators, Developers and Managers have the ability to create datasets that represent the results of SQL queries execution. All other team members will have access to view or edit them based on their roles. Thanks to this, your team can include non-technical specialists who need to work with data and don't need to deal with complex technical features.

We know that many of you have already tried out our new feature – GPT-3 AI Assitant, which helps you create SQL queries quickly using sentences in human language. The latest version of DBeaver PRO contains the improved GPT-3 Smart Completion, which includes automatic query formatting, saving history between app restarts, and additional completion settings. If your database schema is large and AI Assistant can't handle it, you can now customize the scope and choose only the tables you want to work with.

GPT-3 Smart Completion is available out-of-the-box in DBeaver Enterprise, Ultimate, and Team Edition. By default, the feature is disabled. To turn it on, go to Preferences -> Editors -> AI (Chat GPT) and check the "Enable smart completion" box.

This time, our team has paid significant attention to improving accessibility. We want to make our application easier to use for blind and visually impaired people and have taken several steps in this direction.

– Now in the DBeaver settings, you can change most of the fonts. It is available to change the main font and monospace font. You can choose not only the size but also the font family and typeface for them. This gives an additional opportunity to customize DBeaver UI and it makes it easier for visually impaired users to work with databases.



– We improved the behavior of the screen reader in the Data Grid and on the Properties tab. For example, when you select a cell, the screen reader should say the column name and the row number, and then – the value of the cell. The screen reader will specify the cell type if a cell contains specific data that cannot be read.

– We have added many new shortcuts for the Data Grid and panels. For example, it is now possible to open any panel in the Data Editor using the keyboard. You can find a complete list of them in the Keys section of the User Interface preferences.



In addition to the obsolete and unmaintained legacy ODBC driver, DBeaver PRO now contains a new ODBC JDBC Driver, which allows you to create a connection to almost any database by using the native driver. You can use it as an alternative to the DBeaver connector or if our app does not have a driver you need.

With the new configurator, you can choose the data source you already have or select the desired driver and fill in the host, port, database name, and other parameters manually.

We are continuing to expand the support of cloud databases in Azure. This time, we have added MySQL and PostgreSQL. You can connect to these databases using our Cloud Explorer. To do this, you need to authenticate through the Azure Active Directory with your client ID and save the Azure configuration.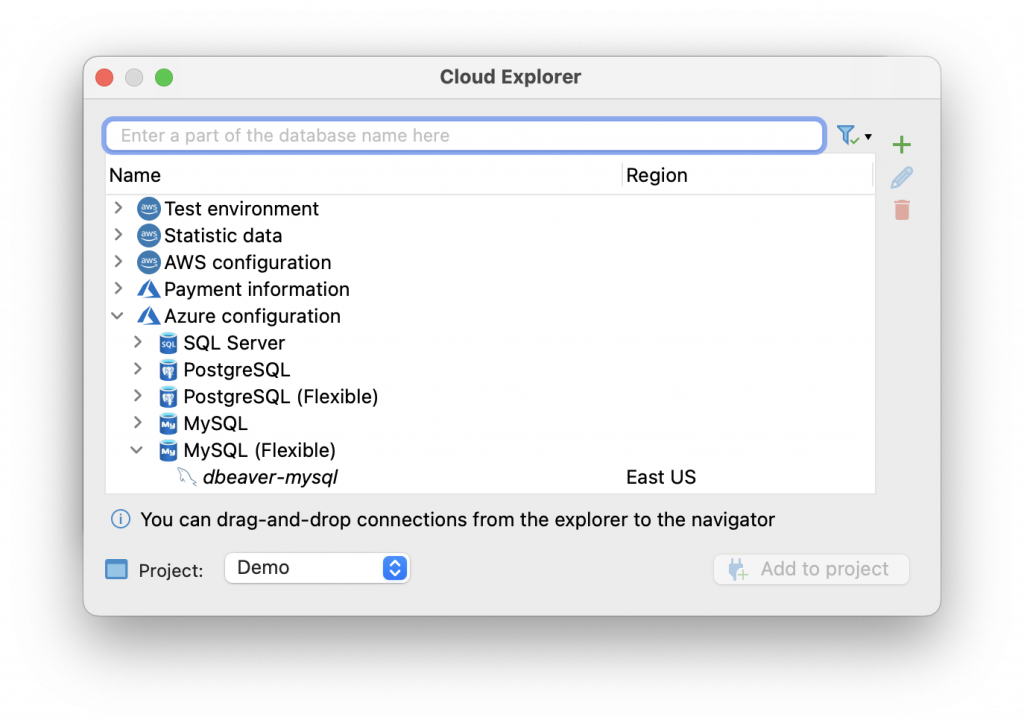 Then you can open the list of your databases and drag-and-drop the connections you need into Database Navigator.