Changing interface language
Changing interface language in Preferences
Go to Preferences->User Interface: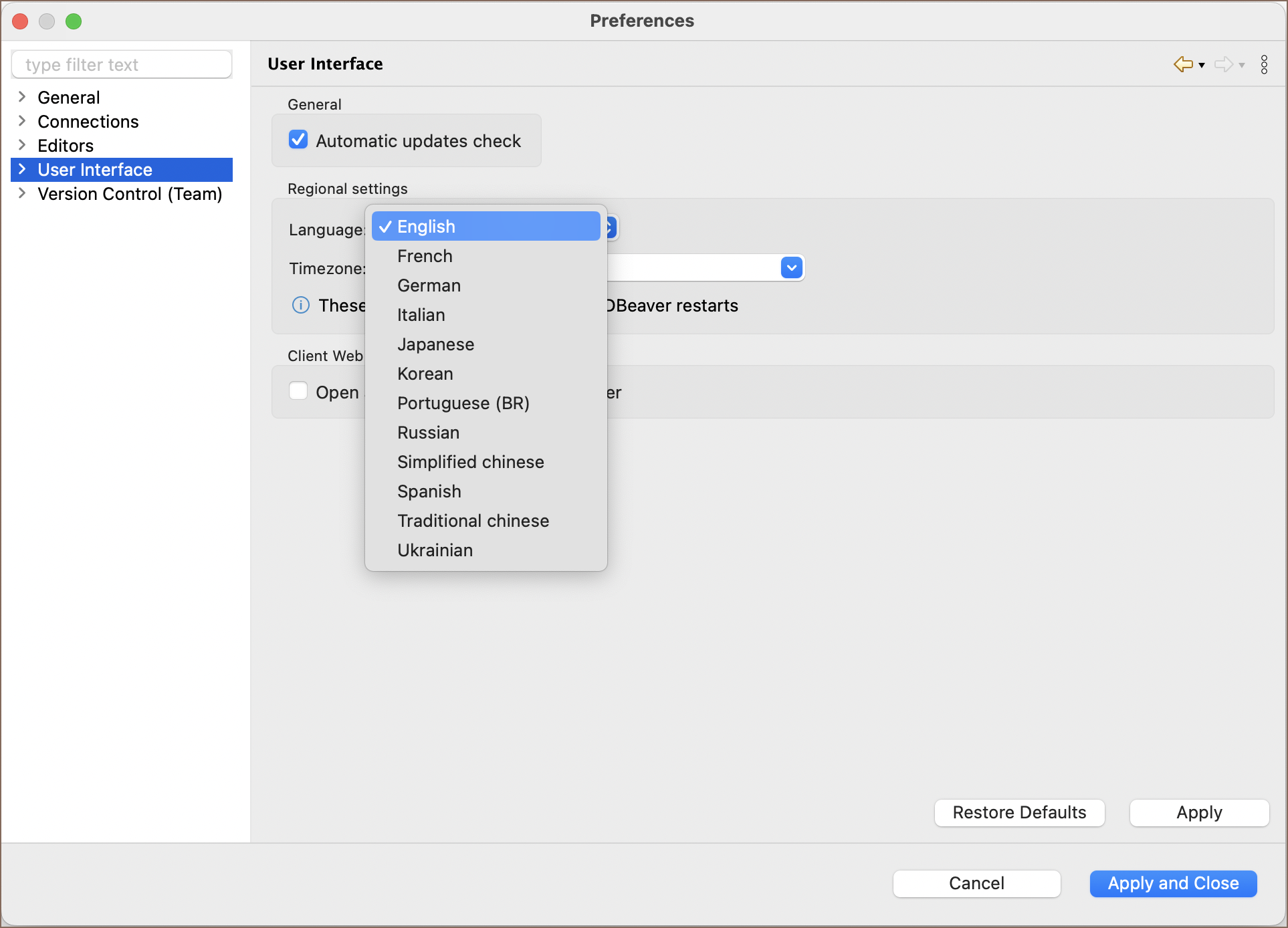 Select your language in the drop-down list and click the "Apply and Close" button.
If DBeaver is installed in a read-only directory, the automatic language change is not possible. In this case, try to edit the configuration file (see below).
Changing interface language in configuration file
Locate the dbeaver.ini file. It is in the same directory where DBeaver is installed.
Open dbeaver.ini in a text editor and add the following lines before the line -vmargs
-nl
XX

where XX is two-letter language code:
| Language | Code |
| --- | --- |
| English | en |
| Chinese | zh |
| French | fr |
| Italian | it |
| Japanese | jp |
| German | de |
| Korean | ko |
| Portuguese (BR) | pt_BR |
| Russian | ru |
| Spanish | es |